Normally Discovery process runs every night or every weekend, but sometimes it is required to manually initiate Network Discovery at this specific moment.
User has two options:
Option 1 (Discovery starts within 6 min)
Change the value of "Minimum  Interface Between Discoveries" to smallest possible
value of 0.1 hour (6 min) and Network Discovery will start withing next 6 min.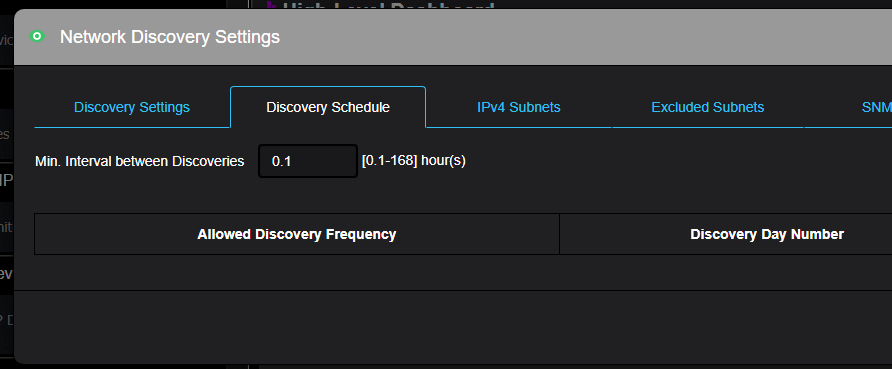 Option 2 (Immediate Start)
If waiting for 6 minute is not an option then user can clear discovery log  "Logs -> Network Discovery" by deleting all discovery log records

and restart Discovery Service in "Settings -> Service Status"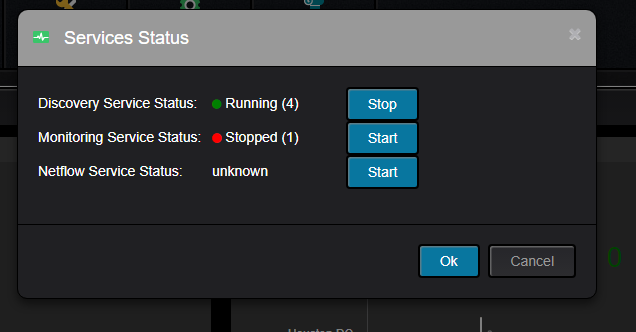 When Discovery service is restarted and Discovery log is empty , Discovery process starts immediately.
https://www.nectus5.com/wp/wp-content/uploads/2018/02/logo.png
0
0
Michael Kors
https://www.nectus5.com/wp/wp-content/uploads/2018/02/logo.png
Michael Kors
2017-10-05 14:01:14
2018-12-30 11:17:17
How to Manually Start Network Discovery