How to discover/add a single device in Nectus
Step 1
In the main window, click on "Tools", and in the drop-down box, select "Manual Network Discovery"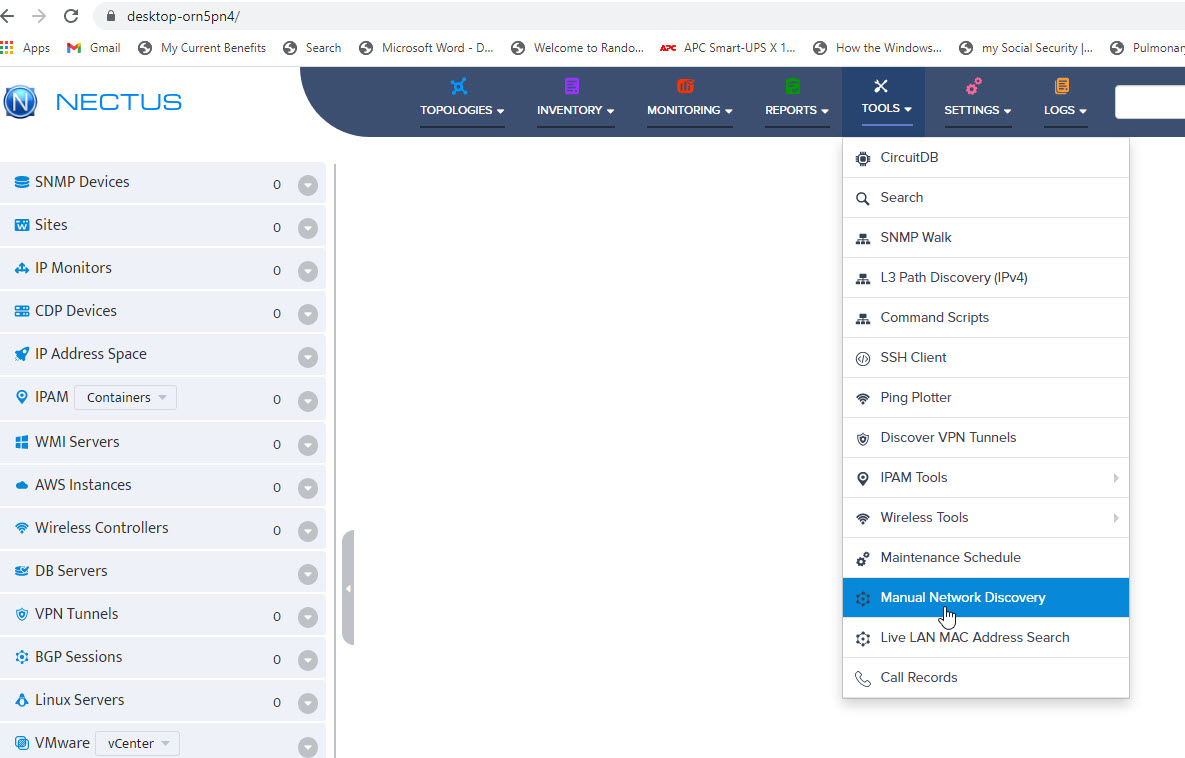 Step 2
The Discovery Start Window opens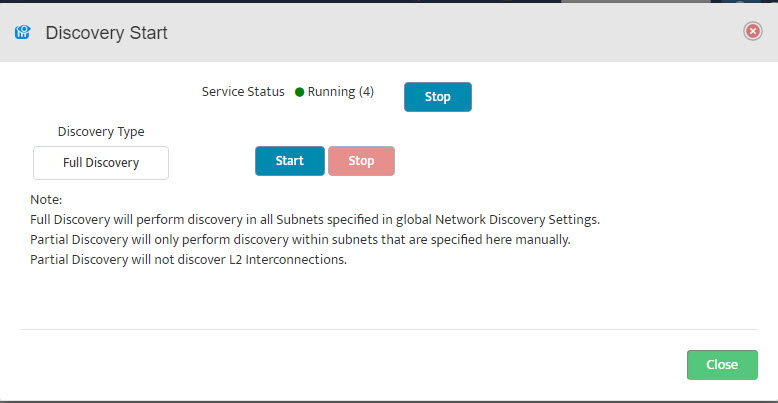 Step 3
In the Discovery Start Window, change "Full Discovery" to "Partial Discovery".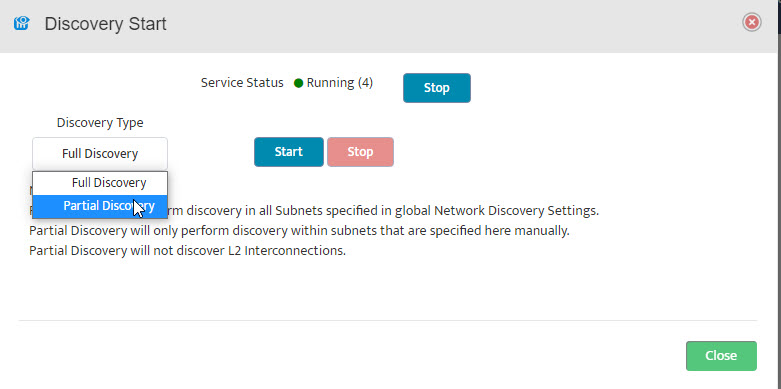 Step 4
Enter IP address and click "Start"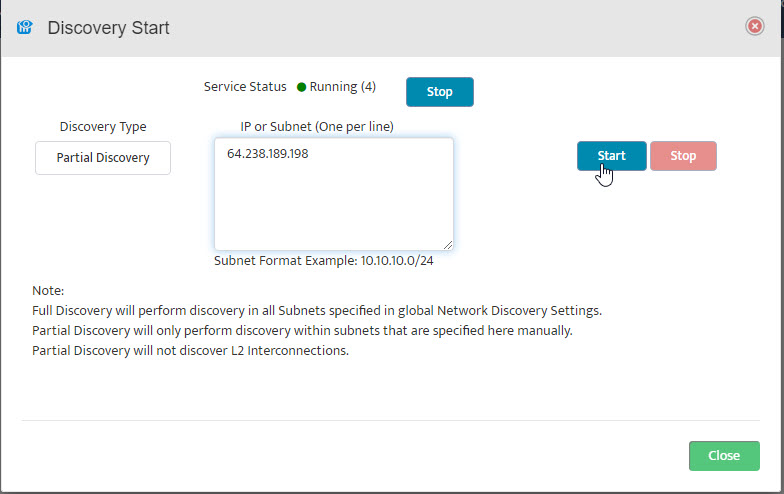 Step 5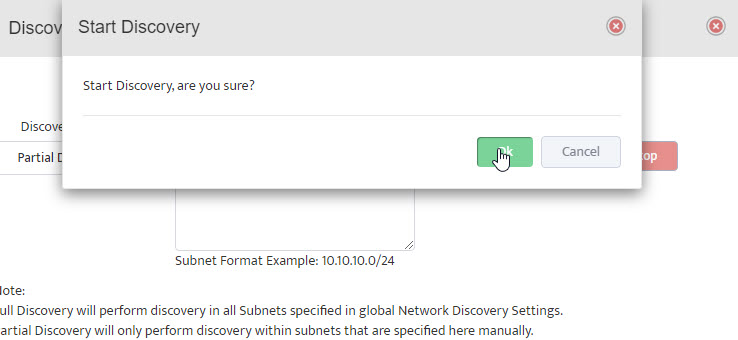 The Start Discovery window asks, "Start Discovery, are you sure?" Click "OK".
Step 6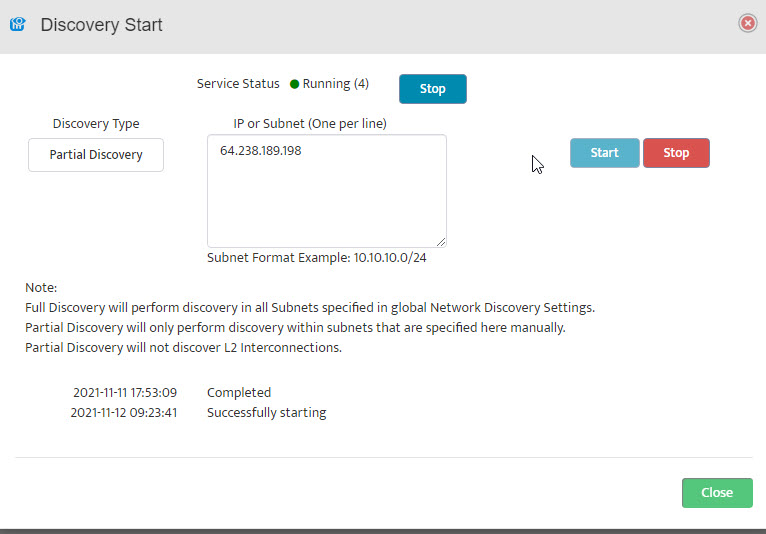 Close the Discovery Start window by clicking on "Close" in the lower right-hand side.
Step 7
To check that discovery ran to completion, go to the Main Window and click on "Logs" and then select "Discovery Log".

Step 8

The Discovery Log opens. Here we see that our discovery (ID 4) ran to completion in 0 minutes and 23 seconds.
https://www.nectus5.com/wp/wp-content/uploads/2018/02/logo.png
0
0
Web Master
https://www.nectus5.com/wp/wp-content/uploads/2018/02/logo.png
Web Master
2021-11-17 13:41:48
2021-11-17 13:44:30
How to discover/add a single device in Nectus (1.64.xx)