Importing subnets to IPAM from DHCP servers
One of the most time-consuming steps in IPAM deployment is initial configuration. Whether you have 5 or 1000 network subnets, most IPAM software products require manual configuration of subnets. Nectus offers unique automated features that make this initial configuration step fast and easy. One such feature is an automatic import of the subnets from the DHCP servers, which is done in 2 quick steps.
Adding DHCP servers to IPAM
Begin the process by configuring the DHCP servers on "IPAM integration" page. In the Main Menu, select Settings → General Settings → IPAM Integration.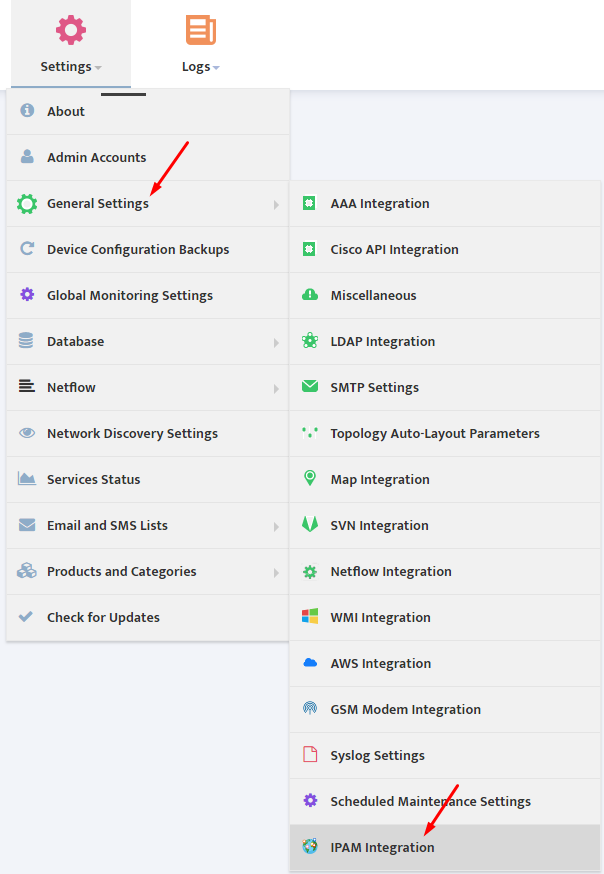 This opens an "IPAM Integration" page. To add DHCP servers to IPAM, select the DHCP Servers tab and press the Add button to open the "Add DHCP Server" dialogue box. Fill in the server name, IP address and Type, and press the Save button for each DHCP server you want to add to IPAM.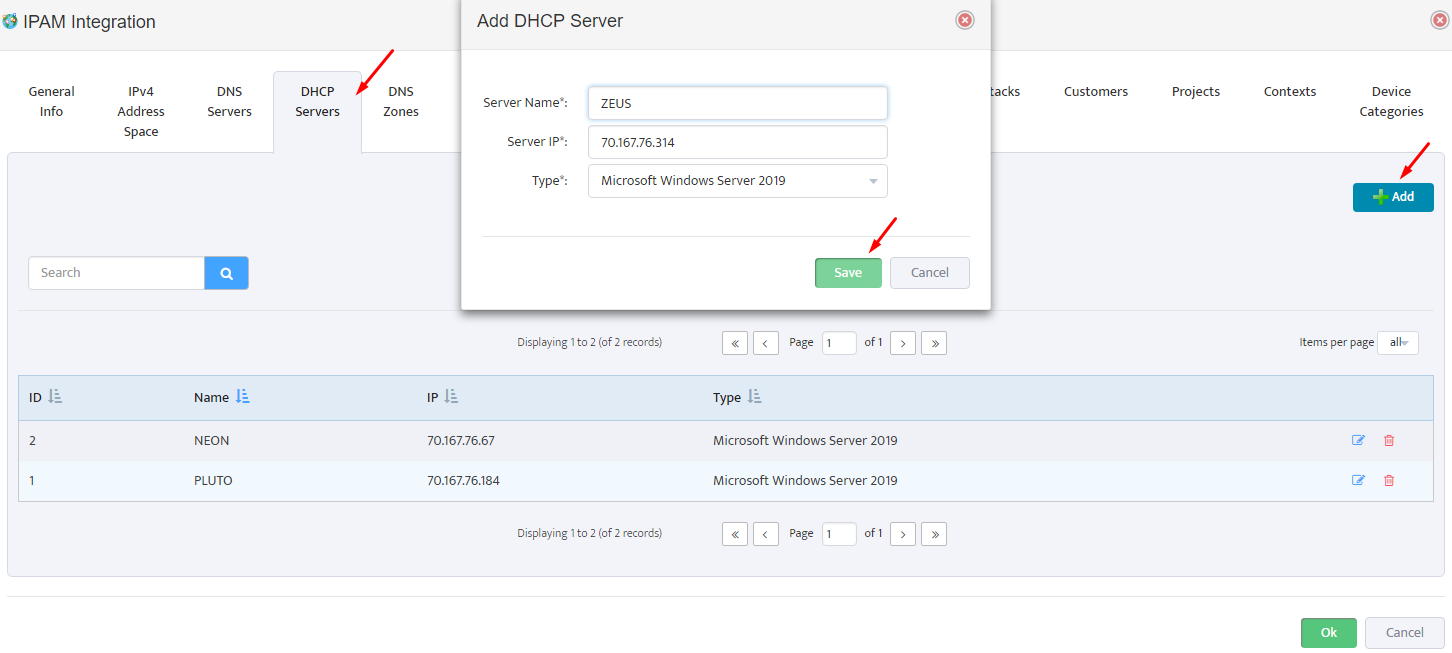 Importing Subnets from DHCP Servers to IPAM
Once the DHCP servers are configured, you are now ready to start importing subnets. In the Main Menu, go to Inventory → IMAP Subnets and Reservations.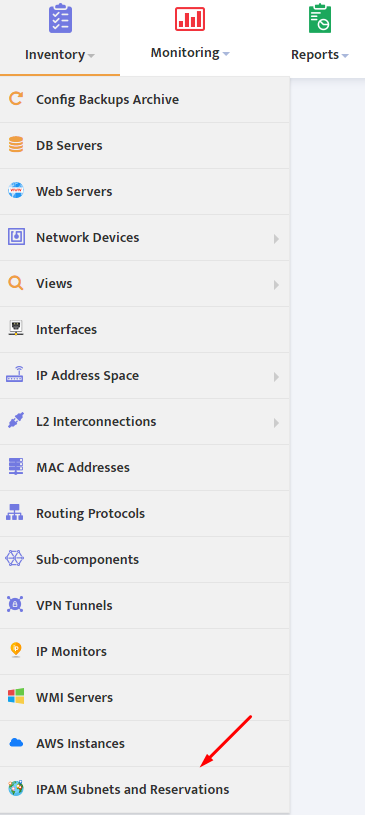 This opens an "IPAM Subnets" window with "IPv4 subnets" tab. Click the Import Subnets from DHCP Server button to open the "Import Subnet from DHCP Server" dialogue box.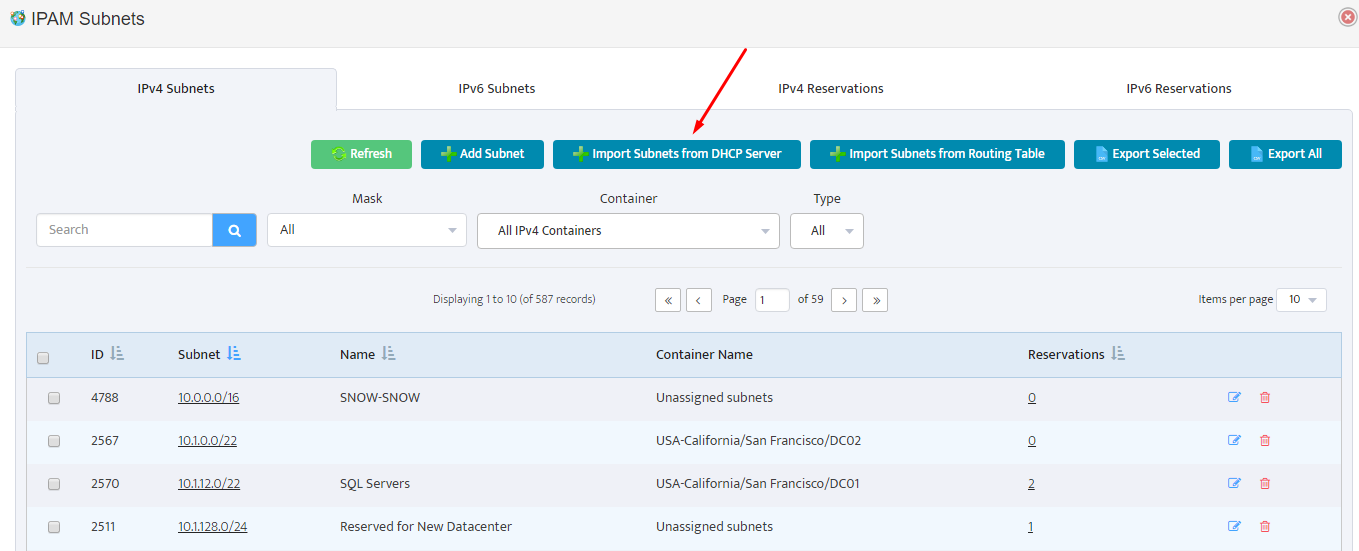 Select the DHCP servers from which you'll be importing subnets, and a destination IPAM container where the imported subnets will be placed. Press the Import button to preload the subnets.

Nectus displays preloaded subnets in a table format, for your confirmation. Press Yes button to confirm import of subnets, and they will automagically appear in your designated IPAM container.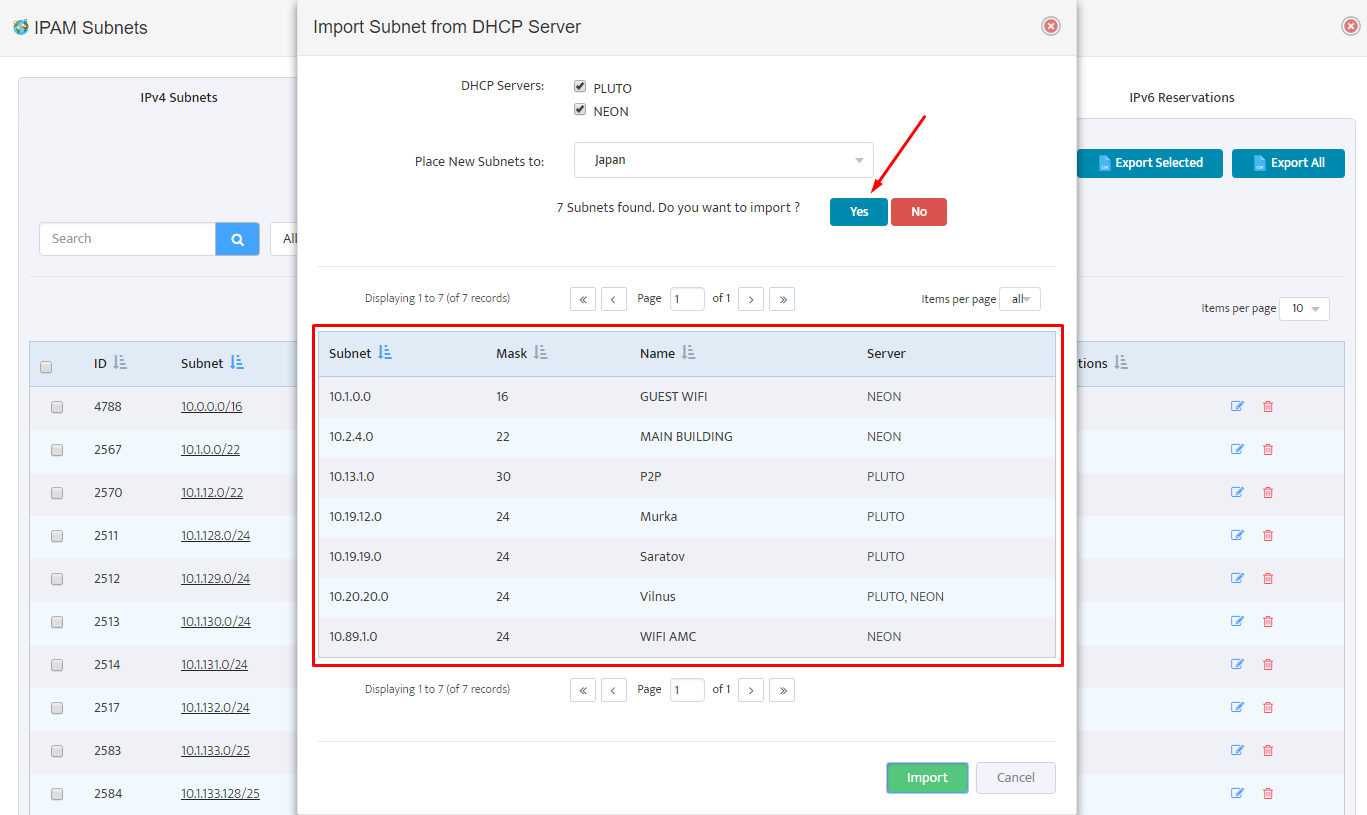 https://www.nectus5.com/wp/wp-content/uploads/2018/02/logo.png
0
0
Web Master
https://www.nectus5.com/wp/wp-content/uploads/2018/02/logo.png
Web Master
2019-01-26 17:31:25
2019-01-26 17:31:25
Importing subnets to IPAM from DHCP servers